Through an agreement with the Pune Zilla Parishad (district government), the 3D Program is convening and facilitating a convergent platform - a District Convergence Planning Committee (DCPC) to inform district planning and budget processes and strengthen district-wide services for girls and women. The committee is comprised of key district government departments and representatives of NGOs and the private sector, chaired by the CEO, Zilla Parishad, and endorsed by the District Collector. With clear terms of reference, the DCPC is tasked with creating a shared vision for girls and women, jointly defined targets and accountability mechanisms for implementation that can be integrated into district program planning and implementation.
Read more about the first convening of the DCPC here, including meeting minutes.
First convening of the DCPC.  3D Program, June 2018.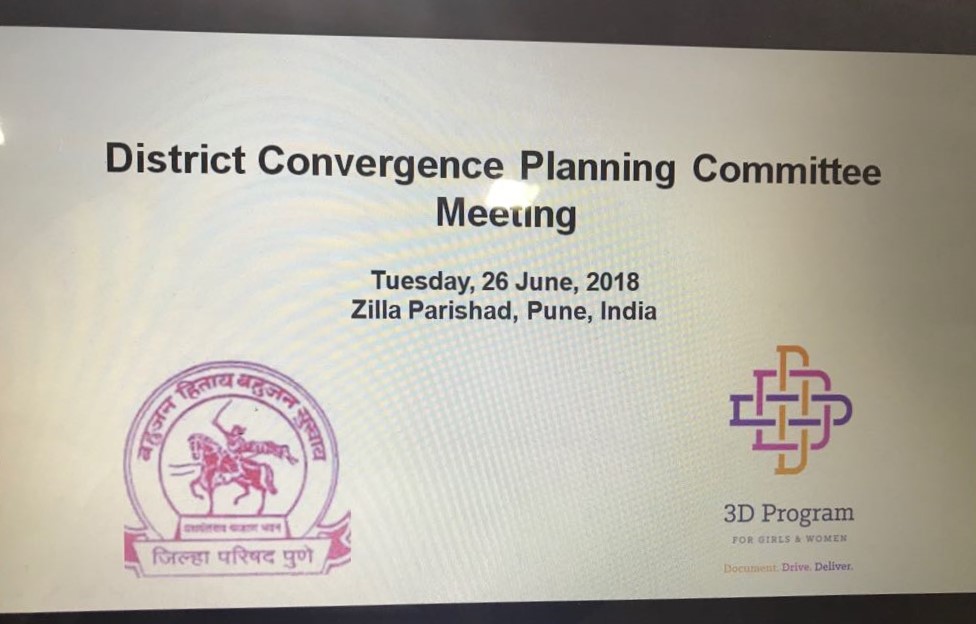 Photo taken by the 3D Program, June 2018.