RURAL GIRLS' JOB SKILLS TRAINING GRADUATION CEREMONY
Hosted by SNDT Women's University, Tech Mahindra Foundation, MASUM and the 3D Program for Girls and Women
The 3D Program participated in the graduation ceremony for a job skilling program for rural girls, hosted at SNDT Women's University. Before the ceremony, the 3D team engaged with the girls during a meet and greet session where we all shared our experiences leaving home and studying in college. The courage and excitement of the girls shone bright, as many of them left home for the first time to enroll in the program.
The graduation ceremony followed, where the girls took to the podium to speak about their experience with the program. Some formed a chorus and sang for the auditorium full of family and friends, while a few even recited original poems. Many of the girls thanked their mothers for their support, and all of them noted the experience had been life-changing.
To learn more about this innovative job skilling program, read our blog.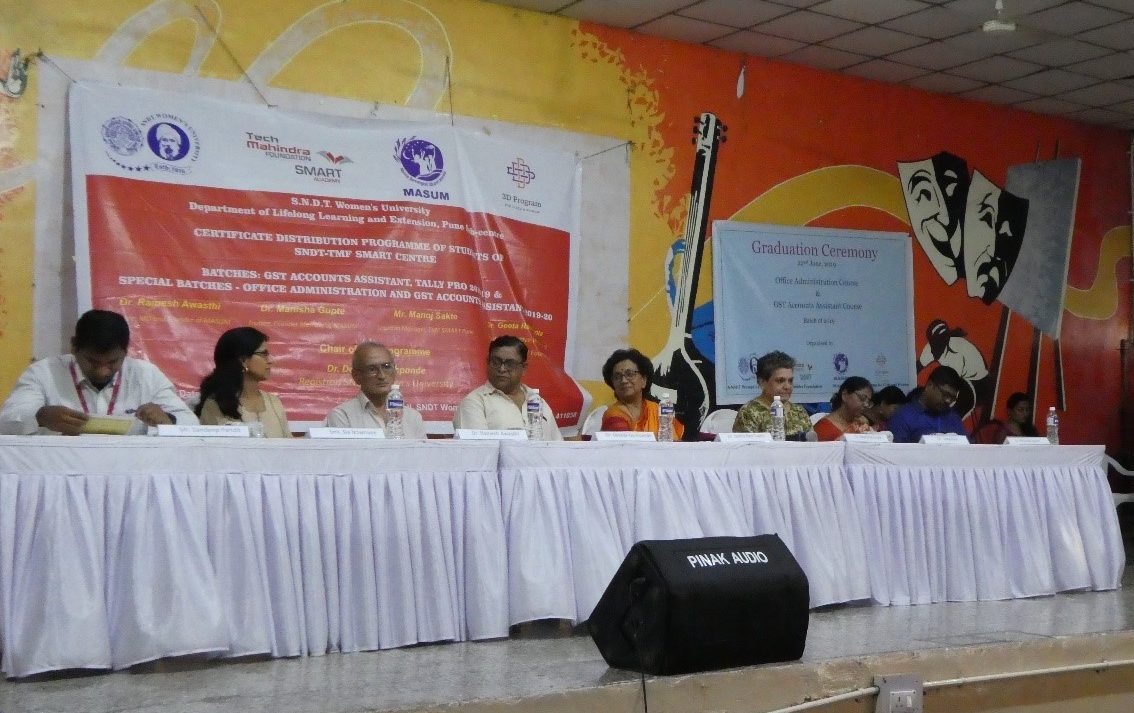 Sia Nowrojee and Geeta Rao Gupta were invited to present certificates to the graduates. June 2019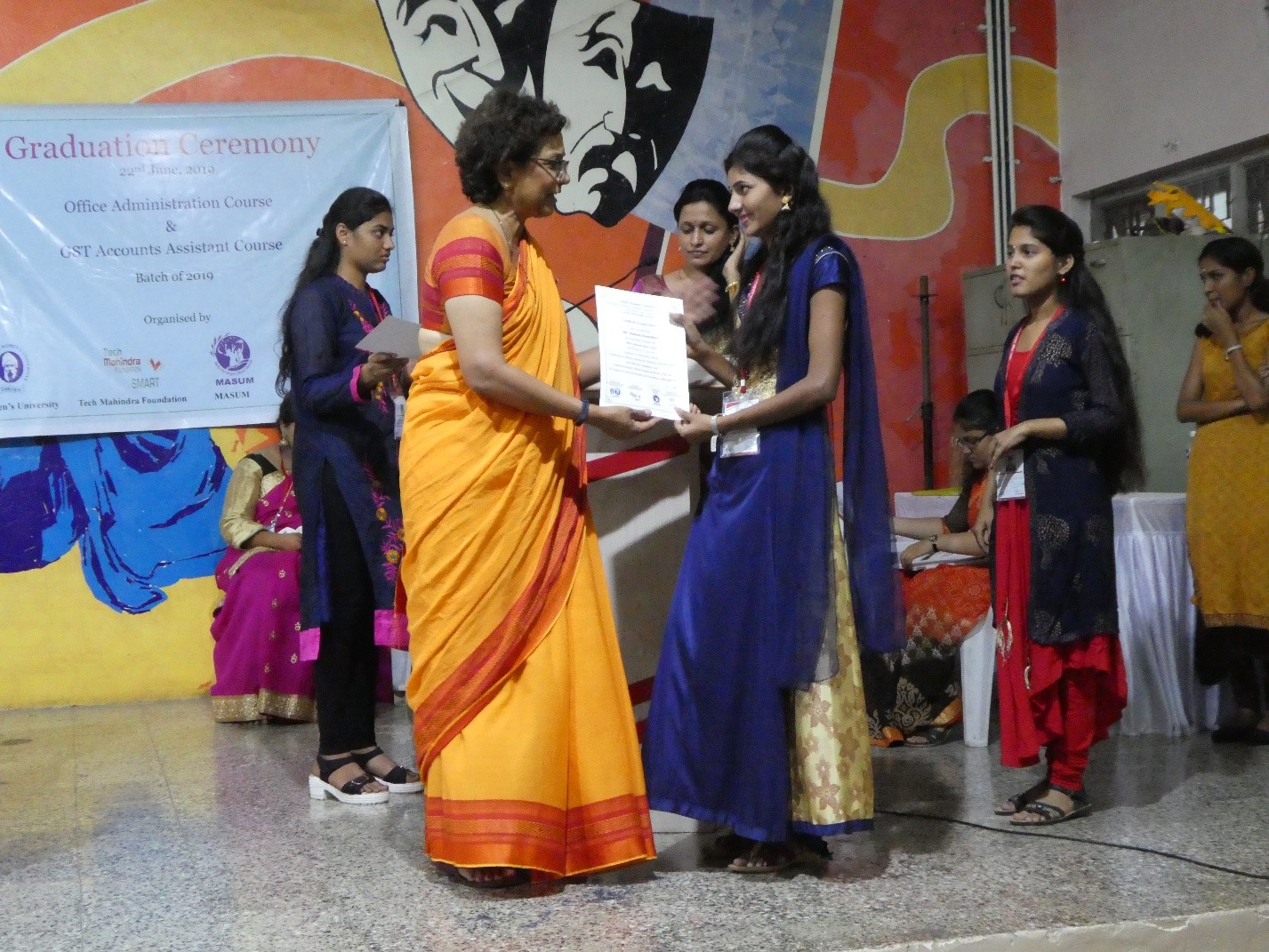 Geeta Rao Gupta presenting a certificate to one of the happy graduates. June 2019
Sia Nowrojee presenting a certificate to another happy graduate. June 2019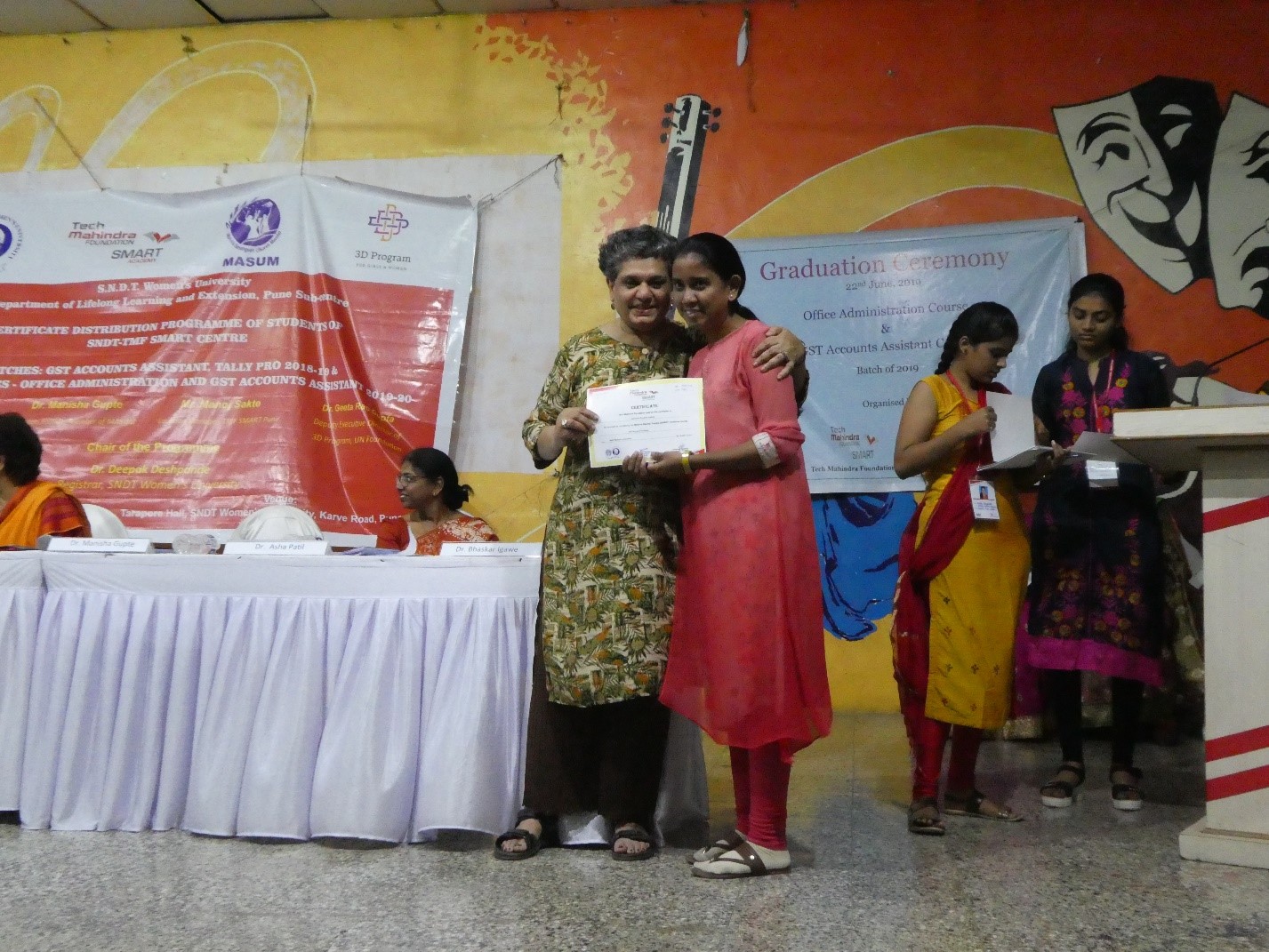 3D Program parnter Dr. Manisha Gupte, MASUM, was also invited to present certificates to the graduates. June 2019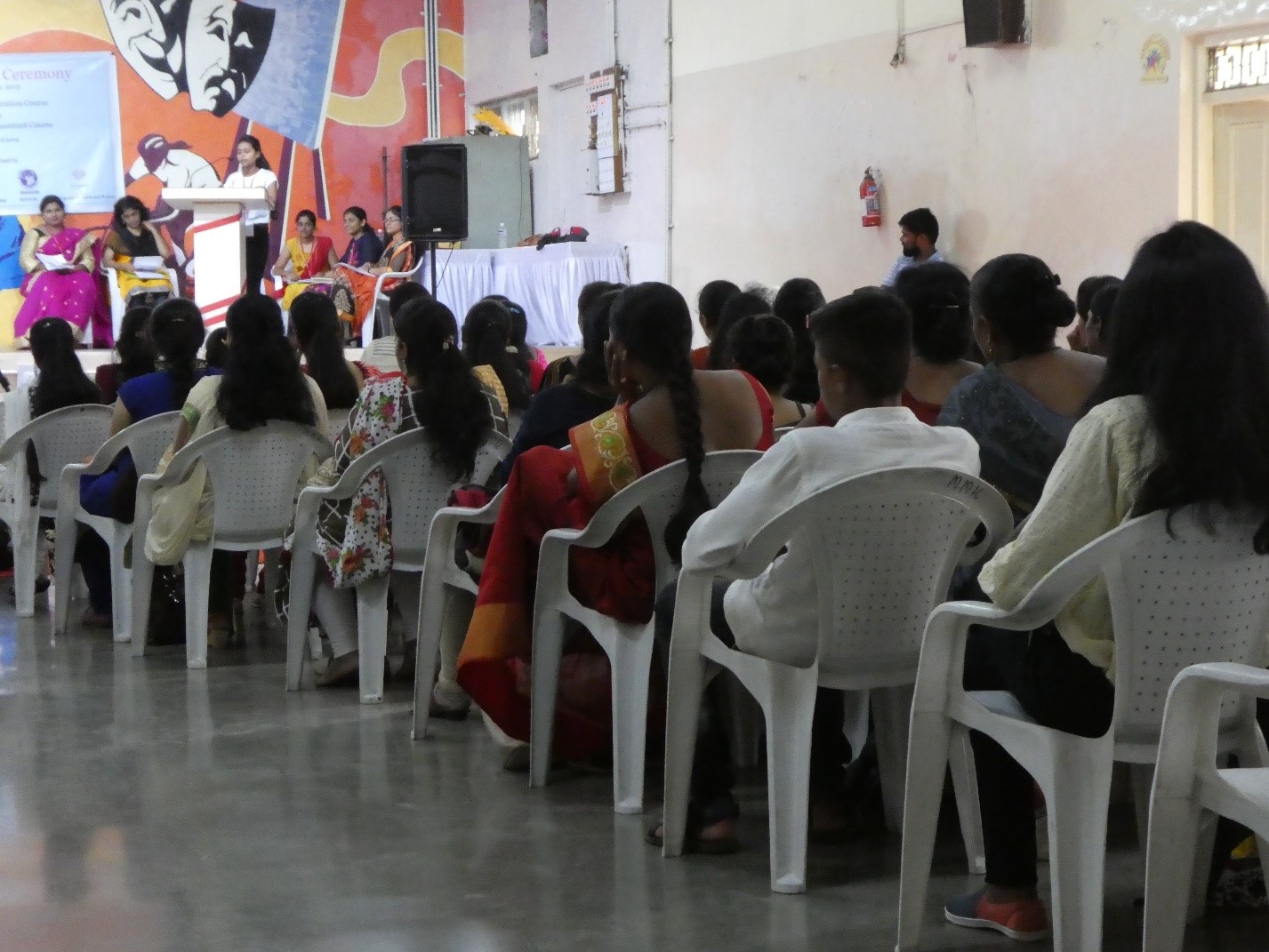 An audience made up of family and friends watch on as a graduate speaks at the podium. June 2019