Second meeting of the District Convergence Planning Committee (DCPC)
Hosted by the Zilla Parishad, Pune and the 3D Program for Girls and Women
The second meeting of the District Convergence and Planning Committee (DCPC) was held on 24 June, 2019, at the Zilla Parishad's offices in Pune, India.
Formed through an MOU establishing a partnership between the Pune Zilla Parishad and the 3D Program for Girls and Women, the DCPC informs district planning and budget processes and strengthen district-wide services for girls and women.
The focus of the meeting was to institutionalize block- and village-level covergence committees in Purandar and Khed blocks, and to discuss girls' and women's priorities that need attention from the ZP including menstrual hygiene management (MHM), data collection, job training, and public transportation. 3D shared briefs in English and Marathi on each of these topics with the ZP.
The meeting was chaired by Mr. Prabhakar Garde, Hon. Acting CEO, Zilla Parishad, Pune, and Mr. Deepak Chate, Deputy CEO, Zilla Parishad, Pune. Members participating in the meeting included representatives of key departments of the Zilla Parishad, and the 3D Program team and its partners.
To learn more about the second meeting of the DCPC, please read the meeting minutes.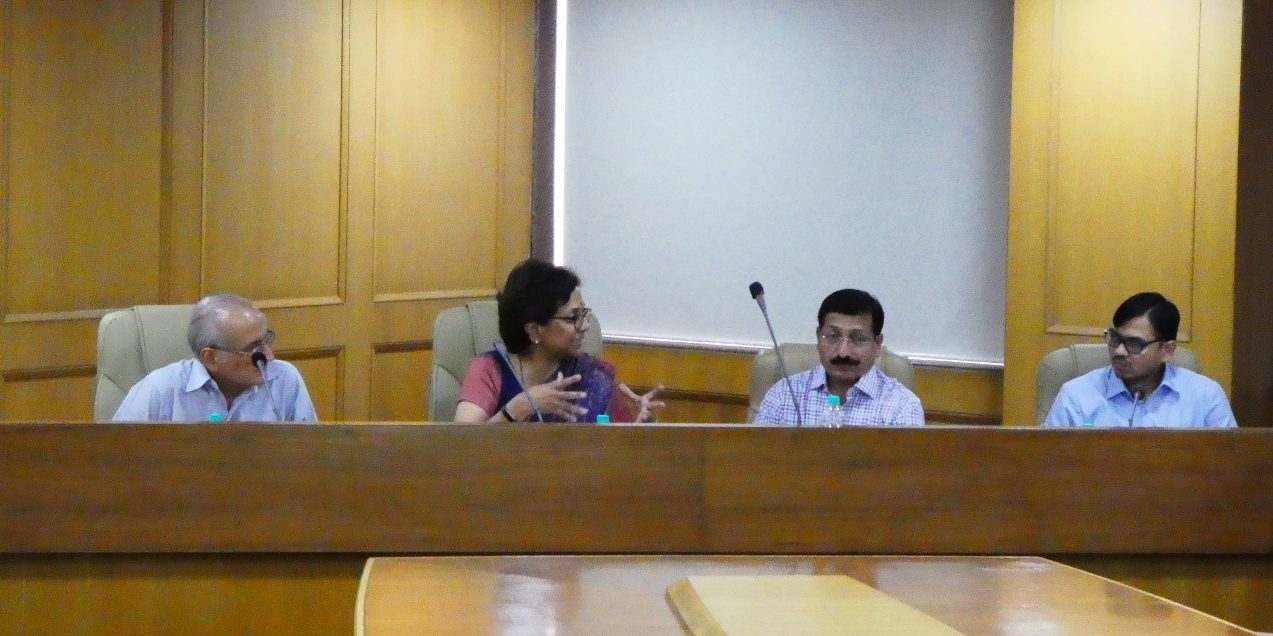 L-R: Dr. Ramesh Awasthi, Managing Director, MASUM; Geeta Rao Gupta, 3D Program; Mr. Prabhakar Gavade, Hon. Acting CEO, Zilla Parishad; Mr. Deepak Chate, Deputy CEO, Zilla Parishad. June 2019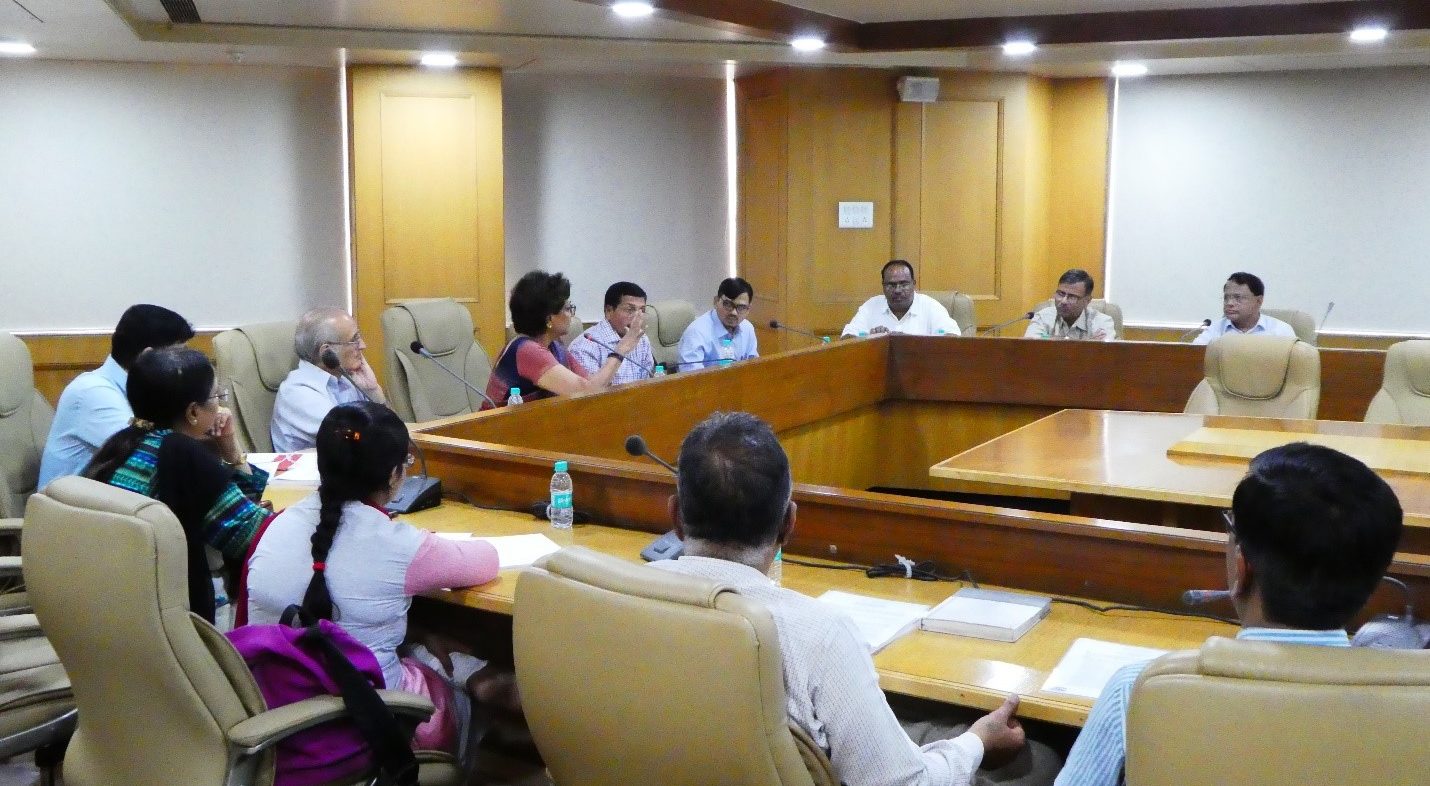 Geeta Rao Gupta addresses the group. June 2019
Kajal Jain, 3D Program consultant. June 2019